Looking for the right job? Want to find a great strategic career opportunity? Or need work immediately? Want to dramatically increase your earrings? Systegration works with many local and nation-wide employers, and we can shorten your search for your dream job. For the past twenty years, Systegration has placed countless management, IT and financial filed professionals, helped them improved their lives by achieving their strategic career goals and fulfilling immediate employment needs.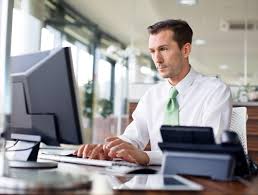 ---
We want to work with you!
We constantly seek skilled professionals for challenging assignments and full time jobs with our prestigious clients and for our internal company needs. We always have both full time openings and consulting/contractor opportunities.
Please navigate to our Current Openings page to see our job listing. To view our immediate job openings, you may visit Dice.com and Monster.com. When on those sites, type "systegration" into their respective search fields to see positions that we recruit for.
Or please feel free to call our main number 847-375-8700. Most likely your call will be answered by one of our recruiters, but if not, please chose "Option 4" to leave a message for our recruitment team.  You are welcome to visit us at our office in Glenview, IL, which is a close North suburb of Chicago. Our walk-in hours are 11:00 AM – 5:00 PM, Monday to Friday. Please feel free to send your resume to recruitment@systegration.com.
---
Looking for H1B sponsorship or visa transfer? Need Green Card sponsorship?
We would love to discuss those options with you. We always open to talking to talented IT professionals who want to transfer their visas and need help with Green card sponsorship. Please contact our recruiters to start the conversation.
---
We offer excellent benefits package to our employees
For our employees we offer an excellent benefits package  that includes paid vacations, holidays, sick days, solid health and dental insurance coverage, and a pension plan with employer matching contribution. To view all of our benefits, please see our Benefits page.